NCDAE Accessibility Newsletter - August 2006
In this Edition:
Feature Article: Wish List and Beyond
By: Marty Blair - NCDAE
In January 2006, the International Society for Technology and Education (ISTE) published an editorial in the E-School News describing its education technology Wish List for 2006. It was an intriguing list of ideas to consider with respect to improving the accessibility and usability of technology in our nation's schools. Among those items of interest to the disability community was a call for a systemic national conversation regarding the essential elements of technology in schools and national education technology standards. There was a recognition of essential 21st century literacies for our nation's students. Modern teacher preparation, including highly qualified teachers and "effective use of modern digital tools and resources" were among the highlights of the list. Those of us concerned with access to educational technology by children, youth, and adults with disabilities agree that this wish list is important, in fact, we want to make it our own and suggest several additions.
To read the entire article and to participate in this important discussion, visit: http://ncdae.org/policy/wishlist.php.
Tips and Tools: OpenOffice.org Writer
OpenOffice.org (often abbreviated OOo) is a free, open source office suite similar in many ways to Microsoft Office. OpenOffice.org gained attention last year as Massachusetts announced that the state would begin to adopt OpenOffice.org and the OpenDocument format. One of the main concerns surrounding this decision was the question of the accessibility of the program, as well as the documents, to people with disabilities.
NCDAE has created a fact sheet outlining the accessibility features and concerns of OOo Writer (similar to Word). The resource also addresses accessibility considerations with documents exported to other formats, including PDF, HTML and Microsoft DOC.
To read this fact sheet visit: http://ncdae.org/tools/factsheets/writer.php.
Webcast: Accessibility and Open Source Content Management Systems
August 30, 2006
The National Center on Disability and Access to Education (NCDAE) will host another in their series of webcasts with a focus for those in education. A discussion will be held on the accessibility of open source content management systems. Alexander Limi, a founder of Plone will be the featured panelist.
Join them Wednesday, August 30th, 2006 for the live audio Webcast. The broadcast will begin at 1PM MDT (12:00PM Pacific; 2:00PM Central; 3:00PM Eastern). The webcast is free of charge and will last approximately one hour. Archives (transcript and audio) will be available shortly after the conclusion of the broadcast. The broadcast will be captioned simultaneously for the deaf and hard of hearing.
Please let us know what issues you would like to see included in future Webcasts: http://ncdae.org/webcasts/webcast_survey.php
Factoid
The National Science Foundation maintains records on the participation of women, minorities, and persons with disabilities in science and engineering education and employment. According to their research, the number of students receiving doctorates in Science and Engineering between 1996 and 2003 has dropped by around 2000 people. However, the number of students with disabilities receiving doctorates in Science and Engineering has remained relatively consistent, but at less than 2% of the total graduating population.
Tables showing these trends and others can be found at: http://nsf.gov/statistics/wmpd/disability.htm
The National Science Foundation recently provided a $3 million grant to the Midwest Alliance in Science, Technology, Engineering and Mathematics to help increase and retain the number of students with disabilities in maths and sciences. For more information, visit http://www.news.wisc.edu/12385.html
Read Sheryl Burgstahler's article on Increasing the Representation of People with Disabilities in Science, Engineering and Mathematics at http://www.washington.edu/doit/Press/representation.htm.
What else can be done to encourage and enhance the success of students with disabilities in these increasingly important fields? NCDAE welcomes your comments…
NCDAE Announces
Telecommunications and Electronic and Information Technology Advisory Committee Appointment
The National Center on Disability and Access to Education (NCDAE) at the Center for Persons with Disabilities, Utah State University, was named to the Telecommunications and Electronic and Information Technology Advisory Committee. Jared Smith is the NCDAE representative and Cyndi Rowland is his alternate. This committee will review standards that govern federal use of communication technologies (such as fax machines, websites, copiers, computer hardware and software and telephones). These standards are important because they require federal agencies to purchase and use technologies that transmit information in formats that people with disabilities can access and use. More specifically, the Committee is charged with updating standards of Section 508 of the Rehabilitation Act. The Committee will also review guidelines for telecommunications products according to section 255 of the Telecommunications Act. The intent is that these guidelines be consistent with the Section 508 standards. Utah State University's NCDAE is the sole representative of higher education among appointees.

More information about the committee is available at:
http://www.access-board.gov/news/508committee.htm
NIMAS in IDEA: Department of Education response to public comments and final regulations
The final federal regulations are now available for the National Instructional Materials Accessibility Standard (NIMAS) in Part B of IDEA 2004. They were published by the Department of Education in an "unofficial" form pending their publication in the Federal Register. Although the document is well over 1700 pages, staff from NCDAE has collected only those items that pertain to NIMAS. Verbatim sections pulled from the "unofficial" federal document are available for (1) a summary of changes to NIMAS, (2) the Department of Education's analysis of comments and change, and (3) the final regulation including the technical standard.
Read the article at: http://ncdae.org/policy/nimasregs/
Affiliate Highlight: Southern Regional Education Board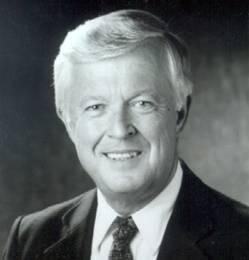 Southern Regional Education Board: Using Technology to Meet All Students' Academic Needs
The Southern Regional Education Board's Educational Technology Cooperative, which is composed of state coordinating and governing boards for both K-12 and higher education, focuses on ways to help state leaders create and expand effective uses of technology in schools and colleges. Leadership is provided by Bill Thomas, SREB Director, Educational Technology.
This multi-state cooperative, representing more than 3,400 school districts and nearly 800 two- and four-year institutions, monitors and reports on a variety of educational technology issues and topics. It also creates initiatives that help schools and colleges improve the connection between technology and higher student performance.
Educational technology issues and topics addressed by the cooperative is a digital learning content initiative called SREB – SCORE (Sharable Content Object Repositories for Education) http://www.sreb.org/programs/EdTech/SCORE/index.asp that when fully launched with link K-12 and postsecondary learning object repositories across SREB states. An important report that has been produced as a result of this initiative is the Technical Guidelines for Digital Learning Content. Another important and rapidly growing initiative is the one that focuses on SREB state virtual schools.This initiative is designed to support and promote the use of Web-based courses for middle and high school students. http://www.sreb.org/programs/EdTech/SVS/index.asp
The cooperative emphasizes in its work the importance that all students - including those with disabilities - have access to and can use technology.This is achieved in cooperative publications such as Why is Technology Access for Students with Disabilities Important? http://www.sreb.org/programs/EdTech/pubs/PDF/WhyAccessImportant.asp and the emphasis placed on 508 compliance in the Guidelines publication listed above.
The Southern Regional Education Board (SREB), the nation's first interstate compact for education, was created in 1948 at the request of Southern governors and legislators. Its purpose is to help educational and governmental leaders work together to advance education and improve the social and economic life of the region.
SREB's member states are Alabama, Arkansas, Delaware, Florida, Georgia, Kentucky, Louisiana, Maryland, Mississippi, North Carolina, Oklahoma, South Carolina, Tennessee, Texas, Virginia and West Virginia.
In the News: Accessibility Tools
Accessibility is gaining recognition in the development community. A number of tools are being offered to help designers make their websites more accessible to users with disabilities. While these tools can help make sites better, it is important to also understand the basics of web accessibility and not rely solely on automated testing systems to ensure your websites can reach all of your intended audience…
Recent articles on Accessibility Tools featured on the NCDAE RSS Feeds include:
Online Interface for RAAKT - Remote Accessibility Testing
http://standards-schmandards.com/index.php?2006/07/20/40-online-accessibility-check
Automated Accessibility Tests with RAAKT in Ruby on Rails
http://standards-schmandards.com/index.php?2006/07/14/39-accessibility-in-ruby-on-rails
Accessibility Tools - An update
http://accessify.com/news/2006/06/free-accessibility-tools/
Web Accessibility Tools Consortium colour contrast analyser 1.1
http://accessify.com/2006/04/web-accessibility-tools-consortium.php
IBM Pools Accessibility Tools
http://www.internetnews.com/bus-news/article.php/3553071
The Web Accessibility Tools Consortium [WAT-C]
http://www.wat-c.org/
Problems With Automated Accessibility Testing Tools
http://www.out-law.com/page-6042
Tools of Inspiration
http://www.uigarden.net/english/tools-of-inspiration
Widerweb Promises Accessible Net
http://www.theregister.co.uk/2004/10/18/access_all_areas/